If you're going to workout, you've got to warm up.
Why? Exercise puts your body in a state of stress; it's not easy doing burpees, squat thrusts and mountain climbers. As the old saying goes:
fail to prepare, prepare to fail.
Or in this instance be prepared to ache and possibly get injured.
A good warm up session will:
increase oxygen and nutrient rich blood flow to muscles, tissues and cells
increase blood flow through muscles making them more flexible
prepare the cardiovascular system for an increase in heart rate to prevent a sudden rise in blood pressure
increase body temperature
optimize athletic performance
help your body adapt to harsh weather conditions
prevent injury
I don't know about you but I always wake up with such a stiff lower back, honestly, I feel about 90. However, these warm up moves help wake me up, loosen me up and prep my whole body for exercise.
The moves
Cardio: typically i'll do butt kicks ×20, star jumps ×20, cross jacks ×20

Spinal twists ×20

Squat to leg/hip circle ×6 each leg (3 clockwise, 3 anticlockwise)

Down dog to plank ×10

Plank swimmers ×6 each arm (3 clockwise, 3 anticlockwise)
WATCH THE VIDEO to see the moves in action.
You don't to spend ages warming up. I usually warm up for 5-10 minutes whilst listening to some motivating music to get me in the zone, before getting my sweat on and smashing out a HIIT session. Then i'll take 10 minutes or so to unwind, stretch and cool down with a little yoga flow and some chill tunes.
Happy stretching x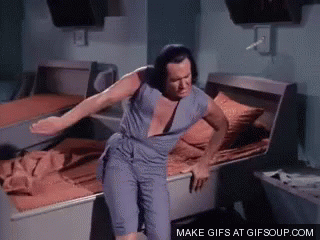 ---
---
You might also like
---